Fiori's Pizza & Deli, Fiori's Liquor & Pizza, Fiori's Deli & Spirits. I haven't figured out the official name of this place but I've always known it as
Fiori's, the liquor store with the adorable Pizza Paddle Sign.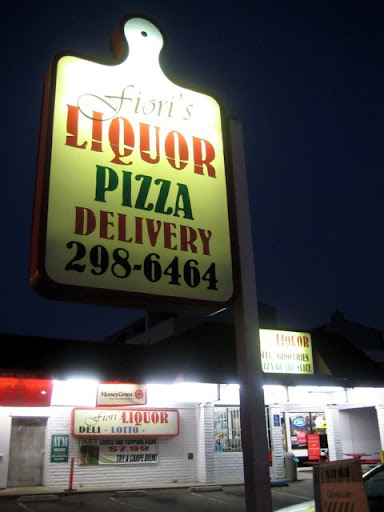 Pizza and booze go together and if you happen to smoke you're in luck cause they would deliver that too.
The affordable Pizza here comes whole or by the slice. Every one tossed and twirled and made by hand.
The pizza is greasy, that's no secret. But it's the type that is good with a brewsky or two.
The type that remains good when cold the next day..
And for some, the type that is good eaten
while
riding a bicycle. :)
Fiori's, 3981 Eagle St, San Diego, CA, 92101