Ugh, I was feeling under the weather end of last week and of course it has to get worse on your precious weekends.. So I veg'd out most of Saturday and Sunday but wanted to share a few things that helped cheer me up. Others I cobbled together from drafts here and there and I somehow ended up with this much longer than I had planned post. Hopefully people will find it mildly entertaining..
A Japanese curry rice costume skit on Kin-chan's
Kasou Taisho
. The choreography (if you can call it that) could've been tighter and more interesting but one of the kids were all but three years old, aww.. But I liked the Curry Futon idea. And
so did these kids
..
A
kasou
costume
grilled Mochi bit here
.
Batman
.
Mogul Skiing
.. And the pretty neat to see original
Matrix Ping Pong
. Hmm, I guess it's never too early to start thinking about Halloween this year... :)
So my profile pic - the Ki-Ranger (the Yellow Ranger of the original
Go-Ranger series
).. A random Fyi but one of the reasons I had chosen it was because they made out the character (Ooiwa Daita) to love curry. Check out the 0:50 mark
on this rare footage
. Their secret headquarter uses a front of an unassuming cafe.. Nice.
I found a few cool
B-Kyu Gurume
blogs, some very specialized. One is
Napoli x Napoli
that focuses on a popular but
could be odd to
some
many
pasta dish called the
Naporitan
spaghetti. Talk about targeting a niche!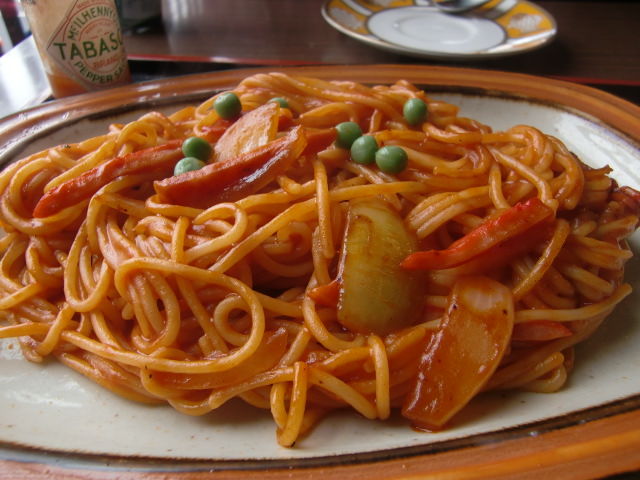 (
image:
napoli x napoli
)
The Naporitan is a stir-fried pasta with a sweeter high ketchup flavor factor with simple ingredients. The basics consisting of sliced onions, mushrooms, thin green bell peppers, ham or bacon. More "sophisticated" versions may use an addition of tomato paste, marinara, or even demi glace sauce for added flavor but for the most part the dish pivots around a good ladle of tomato ketchup. The larger diameter spaghetti is almost always cooked ahead of time (left to sit at room temp), and usually soft and well past its
al dente
state. Stir-fried in a pan but at times not unusual in a Chinese wok. I feel it has some yakisoba roots to it at least in spirit.
Ketchup Yakisoba
...(!?) The use of butter is definitely important imho for a true nostalgia inducing Naporitan flavor.
A video by the author "eatnapo" (who claims to eat a naporitan at least once a day) for
Machilogmovie
of グリル ビクトリア (Grill Victoria) in
Uguisudani
.. Such a fantasticly 70's aged exterior and interior, it could very well be a front for the Go-Ranger headquarter, haha.
And another cause I enjoyed it so much.. This is from a place called
Pont Neuf
(ポン ヌフ) which is
Shimbashi
("New Bridge" the shop's location) in French.
Yes I thought the same thing.. Wouldn't a name for a pasta shop be Italian if anything? Perhaps, but we're stir-frying spaghetti with ketchup over here so rules have been abandoned a long while ago.. ;)
The next niche obsession B-Kyu Gurume Blog is one for
Shogayaki
.
Dying For Shogayaki
is a blog entirely devoted to Ginger Pork. I suddenly feel so normal.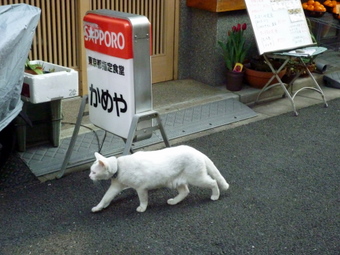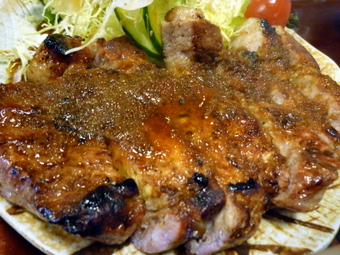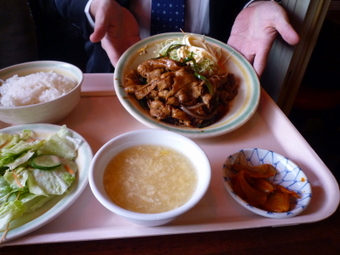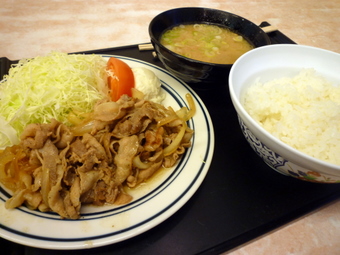 (
all images:
shogayaki.com
)
I doubt both are run by a hobby based volunteer individual since they are heavily sponsored with a ton of adverts.
Btw this is probably a subconscious attempt and precursor to a more proper Japanese
B-Kyuu Gurume
post in the near future but
a wonderful Q&A PDF article I found that discusses

B-KG

here
and
another of the B-1 Gran Prix here
). Distilled I came up with five words for B-KG. Accessible, Affordable, Delicious, Creative, and Local. The PDF's above are definite great reads so please check them out.
Finally, a fun BBC documentary on
Lomography
. It's been some time since I watched it but I remember it being entertaining.
Part
2
,
3
,
4
,
5
,
6
,
7
..
I own
a Chrome Supersampler
that I received as a gift a while back but I actually have yet to try it out. You know, film.. development costs.. wait time.. Everything digital cameras did away with? haha. While not nearly as artistic, I do try to keep some of the spontaneous spirit with my digital compact. Obsessively photo-documenting things around you is fun! For me it happens to be especially true for what I eat.. :)